COLUMBIA – Russell Laffitte, the former chief executive of Palmetto State Bank, posted a $ 1 million surety bond to await trial on allegations he helped fellow Hampton socialite Alex Murdaugh steal $ 1.8 million from former law clients.
Circuit Judge Alison Lee set Laffitte's 7-figure bail at a May 6 hearing, but allowed the banker to post 10 percent, or $ 100,000, to be freed from Kershaw County jail.
Laffitte, 51, is required to remain under house arrest with GPS monitoring while awaiting trial. Defense attorney Bart Daniel said his client posted bail in the late afternoon.
Lee also ordered Laffitte's assets frozen until state prosecutors and his defense attorneys can reach an agreement on how his money would be safeguarded while the criminal case is pending.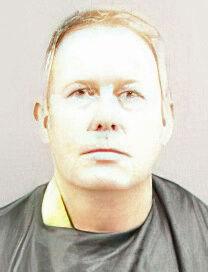 A short time later, a separate court hearing also took place May 6 in Lexington County, where attorneys fought over a judge's order freezing Murdaugh's assets amid a slew of criminal and civil claims for compensation.
Laffitte was indicted last month on 21 felony charges that include criminal conspiracy, breach of trust with fraudulent intent and computer crimes. The indictments were announced May 4 by the SC Attorney General's Office. The charges against the banker carry a total of 170 years in prison.
The charges come four months after Laffitte was ousted as CEO of his family's bank amid concerns about his oversight of legal settlements that Murdaugh allegedly pilfered.
The indictments accused Laffitte and Murdaugh of conspiring to steal nearly nearly $ 660,000 in settlement proceeds owed to the family of Hakeem Pinckney, a deaf man who was left severely disabled after a 2009 car accident that also injured several of his relatives.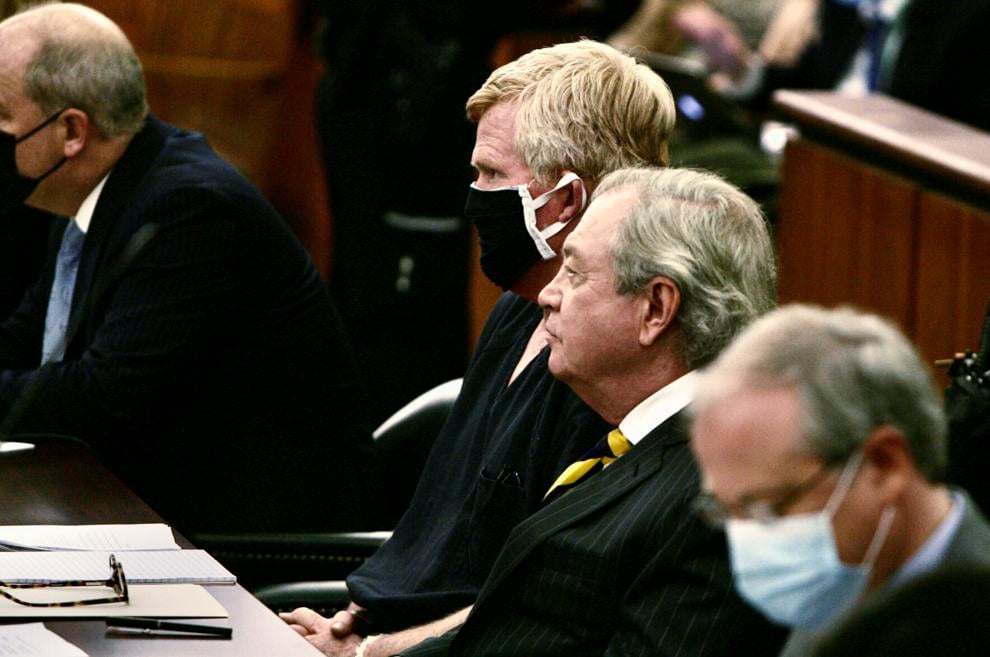 Laffitte also helped Murdaugh steal nearly $ 1.2 million from accounts he controlled at Palmetto State Bank, including to pay back loans Laffitte had issued him from a client's account, a grand jury alleged.
The Laffitte family purchased Hampton Loan and Exchange Bank in 1955 and expanded its footprint into nearby Allendale and Beaufort counties. Renamed Palmetto State Bank in 1970, the institution's assets steadily grew from $ 2 million to $ 700 million while providing steady work for generations of Laffittes.
The bank grew parallel to another Hampton institution – the law firm of Peters, Murdaugh, Parker, Eltzroth, Detrick, which was founded by Murdaugh's great-grandfather in 1910. The bank housed the law firm operating and client trust accounts. And according to prosecutors, its former chief executive also performed a series of costly favors for Murdaugh.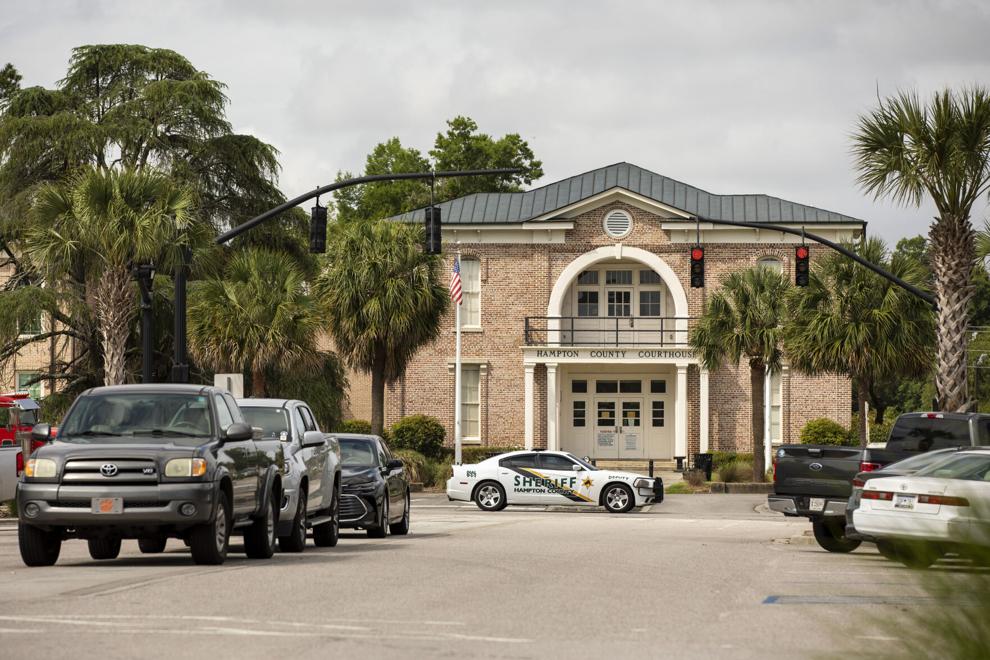 State prosecutor Creighton Waters said at the May 6 virtual bond hearing that Laffitte would "happily" cash out ill-gotten checks for Murdaugh.
Both men came from prominent Hampton families with a common history, Waters said. But more than that, he said, Laffitte had made substantial loans "off the books" to the cash-strapped attorney, leaving Palmetto State Bank exposed to significant risk if he defaulted.
"In addition to anything that (Murdaugh) might legitimately earn, he had to constantly beg, borrow and, allegedly, steal to stay afloat," Waters said.
Waters said Murdaugh used the stolen money to pay off debts to a family member, a law partner, and a member of Laffitte's family.
Justin Bamberg, attorney for the Pinckney family, said at the bond hearing that Murdaugh and Laffitte continued to steal money from Pinckney's settlement even after he suffocated in a nursing home, leaving him brain dead.
The "callousness" the defendants showed toward the devastated family was evidence that Laffitte was a danger to the community, Bamberg said.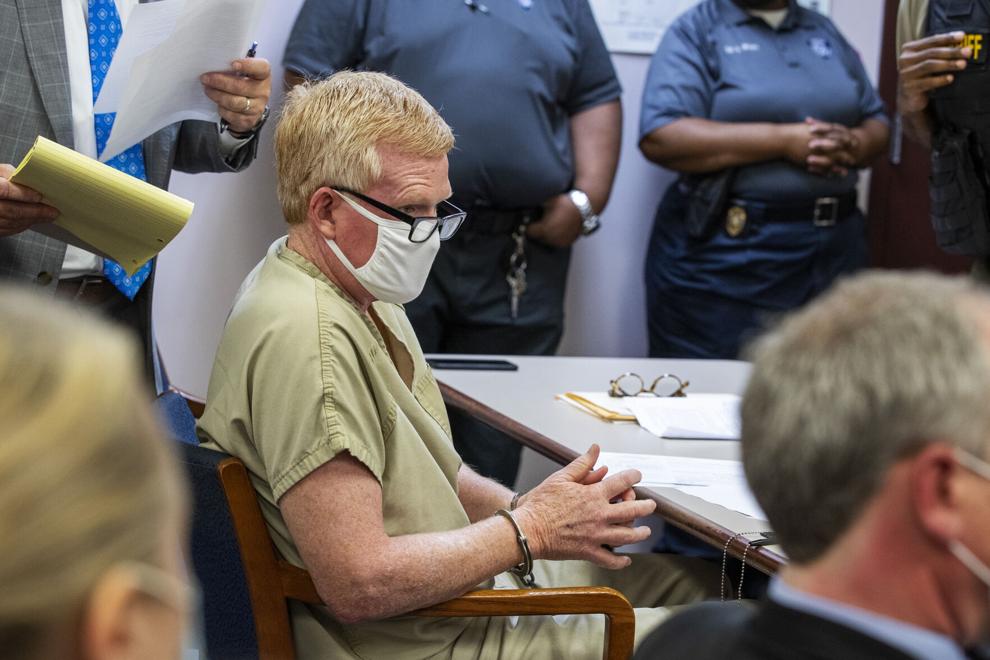 Bamberg also raised concerns about guns owned by Laffitte, an avid turkey hunter. But defense attorney Matt Austin dismissed the idea that Laffitte would pose a danger to the community.
"He likes to hunt," Austin said. "There may be some danger to the local turkeys, but there is no indication that he is a danger to anybody else."
Laffitte had been employed by his family's bank for 24 years, rising through the ranks from vice president of loans to chief operating officer and, finally, chief executive. The Newberry College graduate had never lived outside South Carolina, his defense attorneys said, and had strong ties to his family's hometown of Hampton.
In fact, his attorneys said, he planned to return there if released so he could celebrate his teenage son's birthday May 6 with the rest of his family.
Bamberg said Laffitte's recent decision to put his Varnville home up for sale raised doubts about whether he planned to stay in the community.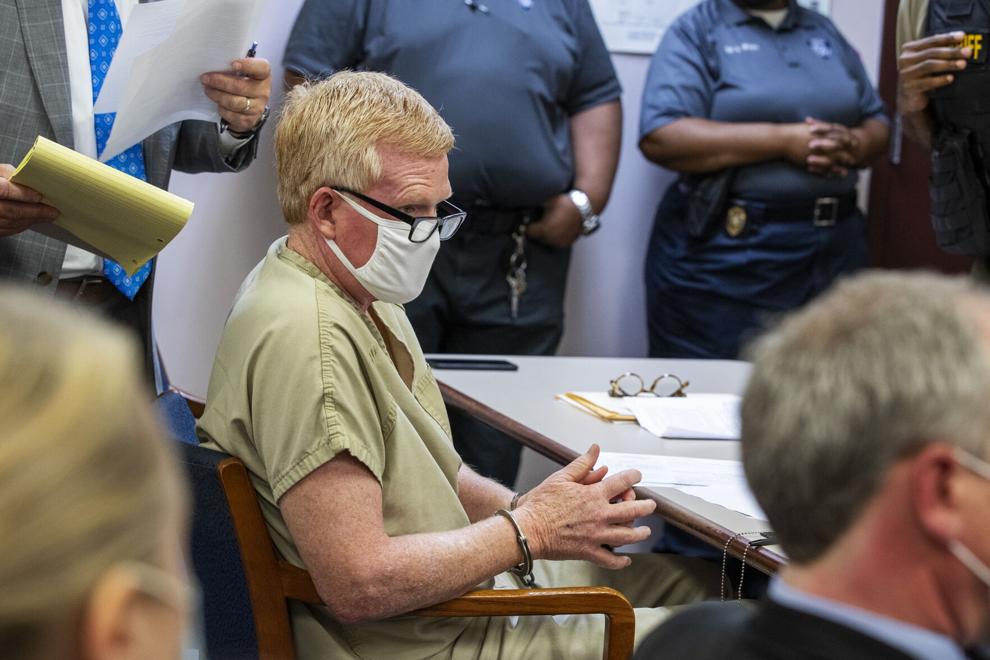 Daniel said his client was selling the home in order to make restitution to victims. He said the money would be held in escrow. The judge said parties should discuss those arrangements and file a motion with the court if they reach an agreement on how to handle Laffitte's finances.
Like Laffitte, questions loom over how Murdaugh's wealth will be safeguarded and, potentially, divided as alleged victims of the Murdaugh family's misdeeds seek compensation in pending criminal and civil cases.
In a courtroom in neighboring Lexington County, attorneys sparred over control of Alex Murdaugh's finances and assets during a May 6 hearing in the legal battle surrounding the 2019 boat crash that killed 19-year-old Mallory Beach.
Authorities alleged Paul Murdaugh, the youngest son of Alex Murdaugh, was driving the boat drunk when it crashed, ejecting Beach and other passengers into the water.
The Beach family's lawsuit accuses Paul Murdaugh's relatives of enabling his drinking and accuses Parker's convenience stores of selling an underage Paul Murdaugh alcohol on the night of the crash.
At the hearing, Murdaugh's attorneys said a freeze on Murdaugh's assets, ordered by Judge Daniel Hall in November 2021, is illegal and unsupported by legal precedent.
But Mark Tinsley, attorney for the Beach family, said the freeze was necessary to keep Murdaugh and his relatives from liquidating and disbursing his assets to pay off debts and limit the amount available for the Beach family and others to recover in civil lawsuits against Murdaugh.
Tinsley's assertions were backed by John Lay, one of two independent attorneys appointed to oversee Murdaugh's finances since last November.
"There was a tremendous amount of liquidation going on as we got into the case," Lay told Hall, saying Murdaugh relatives were selling off property below market value.
Hall did not rule on the issue May 6. He said he would take all sides' arguments into consideration before issuing a decision later.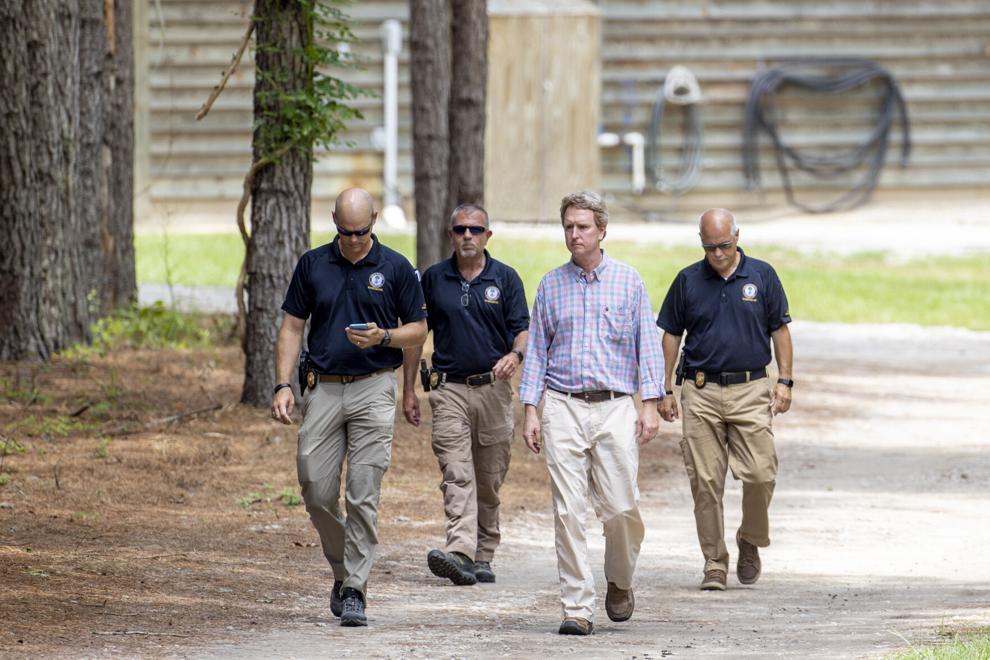 Hall said he hopes to set a December trial date for the suit, but he ordered attorneys for all sides in the wrongful-death case to go through a second round of mediation to try to settle the claims before then.
Murdaugh's life began unraveling after his youngest son and wife, Maggie, were shot to death almost a year ago at the family's Moselle hunting lodge in Colleton County. He has sat in the Richland County jail since mid-October, accused of defrauding legal clients, law partners and other victims of nearly $ 8.5 million.
Murdaugh's former college roommate and fellow attorney, Cory Fleming, was indicted in March on accusations he also helped Murdaugh defraud a former law client out of a multimillion-dollar settlement. Fleming was released March 17 from jail on $ 100,000 bail. It was announced this week that he and Murdaugh also face new charges as the result of superseding indictments handed down by the grand jury.