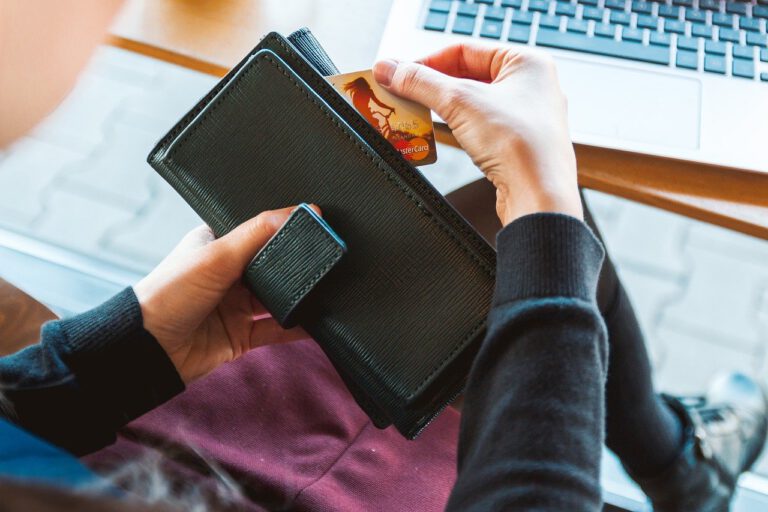 The time you spend in your twenties, working hard to pay off student loan debt, perhaps starting a new job, or even putting a down payment on your first self-bought car can become small hurdles on your journey to establishing a healthy financial balance as you enter adulthood.
Q4 2021 hedge fund letters, conferences and more
You Want Hedge Funds Who Have Skin In The Game
A number of studies have noted over the years that companies with the highest insider ownership, tend to outperform peers. The logic behind this conclusion is easy to understand. Managers who own a significant chunk of shares are unlikely to embark on value-destructive acquisitions or put to their company at risk as they stand to Read More
Your twenties is pretty much a learning curve, and if you're keen on purchasing a house one day, retiring earlier than the national average, or simply looking to enjoy a comfortable and stable financial lifestyle – having a well-maintained credit score is perhaps one of the first places where you should start.
Like many other financial decisions during this time of your life, it's never too early to start, whether it's building up savings for a specific goal, investing in stocks, or building a retirement fund. Whatever your goals, the sooner you start, the easier things will be in the future.
As of 2021, the average FICO Score in the United States was about 714, an increase from 710 in September 2020. On average, 22% of Americans have no FICO score, while 11.1% of consumers have a credit score below 550.
Having a good credit score does come with its fair share of positives, the more important being that people with high credit scores will receive lower interest rates when purchasing things such as a car or house can apply for lower credit card interest ratesand people tend to have better access to housing and utility options.
If you're one of those who has come face-to-face with bad credit, or perhaps an overdraft in your credit, then you'll be well clued up on the different types of credit repair companies currently available to choose from.
While it may seem daunting, it's quite easy to build good credit, or even start in your twenties. Whether you have some experience with budgeting, balancing your checks, or even making monthly payments, there are easy ways you can learn how to build good credit from a young age.
Open A Credit Card Account
Credit cards are one of the first ways you can start building your credit, and if you are someone who has no prior knowledge or experience on how this works, there are a few options available.
Some banks offer a secured credit card and you'll be required to repay the credit limit through a deposit, additionally, it is possible that you can choose the deposit amount. Secondly, you can choose a bank that offers more affordable options which do not include any annual fees. There are also statement credits for enrolled students with a GPA of 3.0 or higher.
For those who might already have some credit score, you can consider applying for a credit card that offers better cashback rewards, and more exclusive earnings and features.
Don't Maximize Your Credit
Even though you may have the ability to purchase on your credit, and still be able to pay it off monthly, it is advised that when your credit score is still low, you should keep your borrowing below 30% of your total available credit.
Typically lenders will review your credit score before making a final decision, and when they notice you tend to overindulge on your available credit, you may not be offered the best available rates and products.
Always Pay Your Bills On Time
If you did not know this already, the repayment history on most of your bills, including your credit card, and other loans is the biggest thing that can influence your FICO score.
From utility bills, to rent and other monthly expenses, providers will be able to report you if you miss any payments, or if payments are late. Additionally, there's also a penalty fee attached to late payments, and the longer you keep this trend going, the more it tarnishes your credit score.
Think of ways you can improve on paying your bills on time, the first is a no-brainer, setting up automated payments or debit orders on your account. If some bills are to be paid on various days, and not all at once, keep tabs on those, and ensure you know exactly when to pay them.
Be Sensible, and Check On Your Credit Score
It is possible to check your credit score each year, as you are entitled by law to check credit reports for free once a year. This allows you to receive a credit report from each of the three credit bureaus, and sometimes your bank or credit card issuer may send you a free copy of your credit score report.
Utilizing this means you'll be able to keep tabs on your credit and see where you will need to make drastic adjustments. Reviewing your annual report does not lower your credit score, and it can help you establish a better guideline on how to improve your current credit situation.
Apply For A Credit-Builder Loan
A credit-builder loan is exactly what it says in the name. These are borrowers who offer loans to individuals to help them build their credit.
This may be the most unconventional way of building credit, as the process can take a little longer, which is not the best for someone who's looking to purchase a new car or home within the coming few weeks.
Credit-builder loans work as follows. A lender will deposit the fund into your savings account, whereby you'll be responsible to make monthly repayments, this being the principle and interest payments.
As you're repaying the monthly installments, your credit score can increase, after the deposited amount has been fully repaired, you'll have access to the money. It's a bit more tricky to work with, but it does make it a lot easier for those who have a very bad credit score.
Some Final Thoughts
There's a variety of ways you can get building on your credit score, and working towards your dreams does, unfortunately, imply you need to make the right financial choices from a very young age.
Having a clear understanding of how to build good credit, without being in the red, or overusing your issued credit is one of the best ways to reap the rewards from starting sooner than later.
Updated on